Streams of Consciousness: An evening of open-ended conversation about Mekong Dreaming
Streams of Consciousness: An evening of open-ended conversation about Mekong Dreaming
---
Andrew Alan Johnson, Visiting Scholar, Center for Southeast Asian Studies, University of California – Berkeley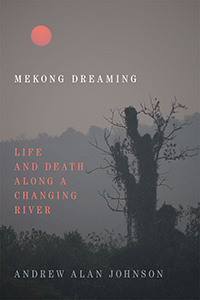 The Mekong River has undergone vast infrastructural changes in recent years, including the construction of dams across its main stream. These projects, along with the introduction of new fish species, changing political fortunes, and international migrant labor, have all made a profound impact upon the lives of those residing on the great river. It also impacts how they dream. In Mekong Dreaming, Andrew Alan Johnson explores the changing relationship between the river and the residents of Ban Beuk, a village on the Thailand-Laos border, by focusing on the effect that construction has had on human and inhuman elements of the villagers' world. Johnson shows how inhabitants come to terms with the profound impact that remote, intangible, and yet powerful forces—from global markets and remote bureaucrats to ghosts, spirits, and gods—have on their livelihoods. Through dreams, migration, new religious practices, and new ways of dwelling on a changed river, inhabitants struggle to understand and affect the distant, the inassimilable, and the occult, which offer both sources of power and potential disaster.
"Mekong Dreaming is both an exemplary work of ethnography and a timely and important intervention in contemporary debates in anthropological theory. Focusing on northeast Thailand and the effects of dam construction on the Mekong among local fishing and farming communities, this book's original contribution consists in its foregrounding of uncertainty and unknowability in the lived experience of non-western cosmologies." — Stuart J. McLean, coeditor of Crumpled Paper Boat: Experiments in Ethnographic Writing
"Andrew Alan Johnson's lucid and richly detailed ethnography of the Thai-Lao border shows how the inchoate and the unknowable can be apprehended through genuinely empirical research. In this masterful analysis, Johnson shows how a marginalized population grapples with the intensified environmental uncertainties generated by modern technology and political upheaval by deploying a cosmological vision that enfolds piety, potentiality, and materiality in a tangled experiential frame." — Michael Herzfeld, author of Siege of the Spirits: Community and Polity in Bangkok
Published by Duke University Press >>
August 2020
---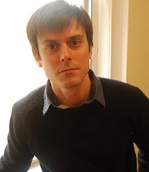 Andrew Alan Johnson is a Visiting Scholar at the Center for Southeast Asian Studies at the University of California-Berkeley. He has previously served as an Assistant Professor at Yale-NUS College and at Princeton University and received his Ph.D. from Cornell in May of 2010. His research looks at how individuals reshape their worlds in the wake of economic and environmental disaster. He has two books - Ghosts of the New City (2014), a study of abandoned buildings as a crisis of urbanity in Chiang Mai, and Mekong Dreaming (2020), a look at how dams across the main stream of the Mekong River reconfigures how fishermen live with fish, the great river itself, international migrant labour, and the spirits of the river.
Thursday, February 25
Seminar Via Zoom
---
**See "On the Theme of Waters in Southeast Asia" for a series of complementary events
---
See CSEAS Current Calendar of Events and Activities
---
*B.Y.O. lunches welcome at all noon seminars