Resistance and Literature: struggles for freedom and justice in Burma/Myanmar
Resistance and Literature: struggles for freedom and justice in Burma/Myanmar
Burma/Myanmar has long history of resistance via creative expression either in the form of literature or protests to gain freedom and justice. Creative expression overwhelmed the streets and also the digital space during the Spring Revolution. Not just professional writers but ordinary people also use words of resistance in poetry or other forms of creative expression. Three writers from Burma/Myanmar will discuss how writers in the country have learnt about resistance against the military dictatorship by experiencing it or by reading literature from the past. The panelists will discuss how these literary forms have been connected to struggles for other forms of social justice as well. 
PANELISTS: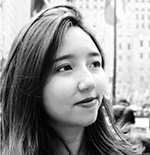 Thawda Aye Lei has published four novels and two short story collections. She is currently working as a researcher on gender- and media-related studies for Burma-based international NGOs. In 2021, she enrolled in the PhD program in Political Science at McMaster University, Canada.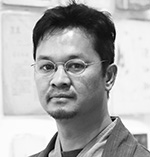 Ko Ko Thett is a Burma-born poet, literary translator, and poetry editor for Mekong Review. He started writing poems for samizdat pamphlets at the Yangon Institute of Technology in the '90s. After a brush with the authorities in the 1996 student protest, he left Burma in 1997 and has led an itinerant life ever since. Thett has published and edited several collections of poetry and translations in both Burmese and English. Thett's most recent poetry collection is Bamboophobia (Zephyr Press, 2022). He lives in Norwich, UK.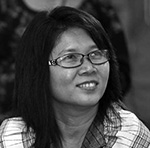 Dr. Ma Thida is currently a Visiting Research Associate at the council of Southeast Asia Studies at Yale University. She published more than twenty-five books (two in English) including a prison memoir. She is also an alumni of writing programs of University of Iowa, Brown University and of Radcliffe fellowship at Harvard University. She is recently elected as chair of Writer in Prison Committee of PEN International.
Wednesday, March 2, 2022
Hosted on Zoom
Recording forthcoming
---
---
See CSEAS Current Calendar of Events and Activities
---