Panel Discussion on Events Since the Coup in Myanmar
Panel Discussion on Events Since the Coup in Myanmar
PANELISTS:
Scot Alan Marciel, Visiting Scholar, Stanford University; U.S. Ambassador to Burma 2016-2020
Ma Thida, Burmese activist and Visiting Research Associate, Yale University
Tun Myint, Associate Professor and Chair of Political Science, Carleton College
David Moe, Burmese national and Ph.D Candidate, Asbury Theological Seminary
James C. Scott (Moderator), Emeritus Sterling Professor of Political Science, Yale University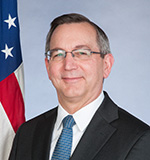 Scot Marciel is a Visiting Scholar and Practitioner Fellow on Southeast Asia at Stanford University's Walter Shorenstein Asia Pacific Research Center.  He served as U.S. Ambassador to Myanmar from 2016 to 2020.  Marciel has worked for the United States Department of State since 1985. He has served in various capacities abroad and in particular was the United States Ambassador to the Association of Southeast Asian Nations. He was the United States Ambassador to Indonesia from 2010 to 2013, and Principal Deputy Assistant Secretary in the Bureau of East Asian and Pacific Affairs until 2016.
Dr. Ma Thida is a writer who believes in freedom of expression, and a medical doctor who loved doing surgery.  She is a political and human rights activist and former prisoner of conscience.  She received the 2016 'Disturbing the Peace' award, given by the Vaclav Havel Library Foundation for her humanitarian values and for having suffered unjust persecution for her beliefs. In 2016, she was elected to the board of PEN International.  She is currently a visiting scholar at the Council on Southeast Asia Studies at Yale University.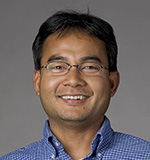 Tun Myint, Ph.D. is Associate Professor and Chair of Political Science at Carleton College. He was a student leader of the 1988 democracy movement in Myanmar, and served as a member of the Technical Advisory Team of the Federal Constitution Drafting Coordinating Committee. He is a founder and member of the editorial board of the Independent Journal of Burmese Scholarship, director of the Public Memory of Myanmar digital archive, and has contributed analysis on Burmese politics for media outlets, including PBS, Minnesota Public Radio, Radio Free Asia, CNN, and the BBC.  He recently co-founded Mutual Aid Myanmar to support Civil Disobedience Movement in Myanmar.
David Moe is a PhD candidate in theological and religious studies at Asbury Theological Seminary, USA (originally from Mindat, Chin State of Myanmar currently under martial law). His research focuses on the politics of Buddhist religious nationalism, ethnic identity conflict, and public theology of religions, reconciliation, and liberation in Southeast Asia. He has published several scholarly articles in encyclopedia, edited books, and journals. He serves on the editorial team of four academic journals.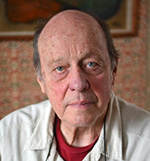 James Scott, Ph.D., Yale University, 1967, is the Sterling Professor of Political Science and Professor of Anthropology and is co-Director of the Agrarian Studies Program. His research concerns political economy, comparative agrarian societies, theories of hegemony and resistance, peasant politics, revolution, Southeast Asia, theories of class relations and anarchism. His publications include Weapons of the Weak: Everyday Forms of Peasant Resistance, Yale Press 1980, Seeing Like a State: How Certain Schemes to Improve the Human Condition Have Failed, Yale Press, 1998; The Art of Not Being Governed: An Anarchist History of Upland Southeast Asia, Yale Press, 2008.
---
Wednesday, September 22, 2021
Hosted on Zoom
 
---

---
See CSEAS Current Calendar of Events and Activities
---