Monograph #62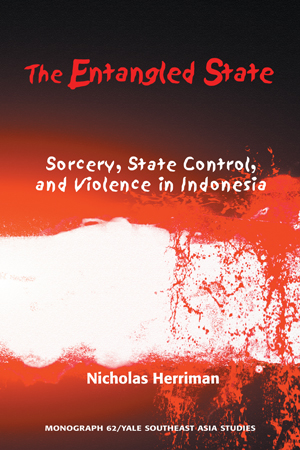 For one year, Nicholas Herriman lived in a village in Indonesia, studying the way state officials interacted with local residents. He did so by looking at the problems created by sorcery. Local residents wished to be rid of alleged sorcerers, and sometimes even killed them. This presented a conundrum for state officials, who, generally sympathizing with the plight of the majority of local residents, were constrained by the rule of law. This book describes how state officials responded to the conundrum. Prevailing models of state-society interaction in Indonesia proved inadequate to describe the response, so Herriman's study outlines a different model.
"In this crisply written book…(Herriman) develops a provocative critique of recent directions in the ways that both Indonesian studies and anthropology have conceptualized the state… .The argument is very effective, clearly executed, and should earn 'The Entangled State' a place as essential reading in courses on political anthropology."- N.J. Long, Journal of the Royal Anthropological Institute
Nicholas Herriman lectures in anthropology, Southeast Asian history, and Indonesian language, culture and politics. His doctoral thesis was awarded Best Thesis by the Australian Anthropological Society in 2008.
*Cloth bindings are library serial version: no jacket, no cover photo; blank with foil stamp on spine. Paperback includes cover design as indicated.
Yale Southeast Asia Studies is a non-profit publishing entity at Yale University.