Huynh Sanh Thong
1926 - 2008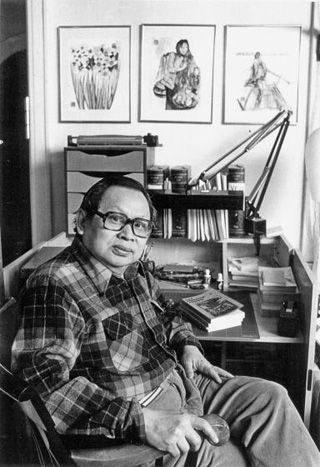 Huynh Sanh Thong was the director of the Southeast Asian Refugee project at Yale University, and founder of the Southeast Asia Council's Vietnam Forum and Lac Viet publications series.
Huynh Sanh Thong was widely regarded as the preeminent translator of the poetry of Vietnam, and dedicated much of his life to bringing the achievements of Vietnamese literature and culture to western audiences. He was awarded the AAS Benda Prize in 1981, and was a 1987 recipient of a MacArthur Fellowship.
Huynh Sanh Thong published three books with Yale Press, The Heritage of Vietnamese Poetry (1979), The Tale of Kieu (1987), and AnAnthology of Vietnamese Poetry (2001). In 1984, a billingual edition of poems written by Nguyen Chi Thien and translated into English by Huynh Sanh Thong was published by the Yale Council on Southeast Asia Studies under the title Flowers from Hell. In 1985, this book won the International Poetry Prize in Rotterdam.
For additional details on Thong's life and accomplishments, see
"In Memoriam: Huynh Sanh Thong," Yale University Office of Public Affairs, November 26, 2008. http://communications.yale.edu
"Huynh Sanh Thong," Journal of Vietnamese Studies, Vol 3, Issue 1 pps. 220-239 © 2008 Regents of the University of California
http://caliber.ucpress.net/doi/pdfplus/10.1525/vs.2008.3.1.220
"At Yale, a Scholar Produces Small Magazine Providing Vietnamese Refugees with a Voice," By Colin Campbell, New York Times, May 19, 1985. http://select.nytimes.com/search/
Yale University Press - Books by Huynh Sanh Thong*
*The Heritage of Vietnamese Poetry is out of print, but available from "Books On Demand."